As the GSoC 2017 final evaluation period just ended, my final work product is finally submitted. This post is a summary of my final work product.
Mailman-pgp#
Plugin for Mailman Core.
Enables creating a PGP mailing list, which has a list key, can receive and serve messages encrypted, can sign and receive signed messages from subscribers.
Creates the key email command, which is used for per-address user key management.
Subscription to a PGP enabled mailing list the subscribing address to send and confirm an address public key, which the moderator must verify.
Somewhat confirms the user has possession of the appropriate private key to the one sent on subscription.
Has per-list settings for encryption/signatures/what to do with non encrypted / non signed messages, etc..
Optionally exposes a REST API for list configuration.
Has local archivers which can store the messages encrypted by the list key.
Stores list and address keys in configurable key directories.
Requires (some not merged) MRs in Mailman Core:
Additional MR (not required):
Required branches are merged and maintained at J08nY/mailman/plugin.
To install, do pip install mailman-pgp, warning: it will pull in a development version of Mailman Core and PGPy.
django-pgpmailman#
A Django app, uses django-mailman3 and mailmanclient, integrates well with Postorius and HyperKitty.
Provides management of PGP enabled mailing lists to the list owner, and of PGP related subscription settings to the subscriber.
Requires (currently not merged) MRs in mailmanclient, django-mailman3, Postorius and HyperKitty:
Some screenshots: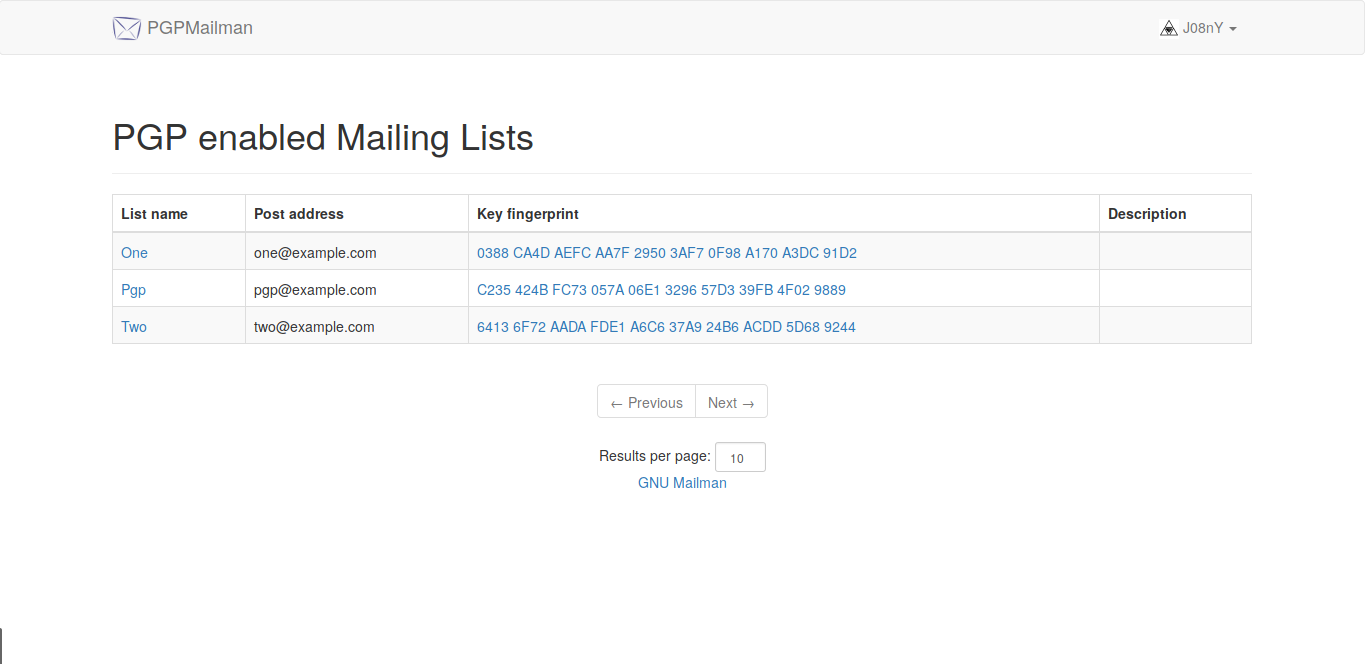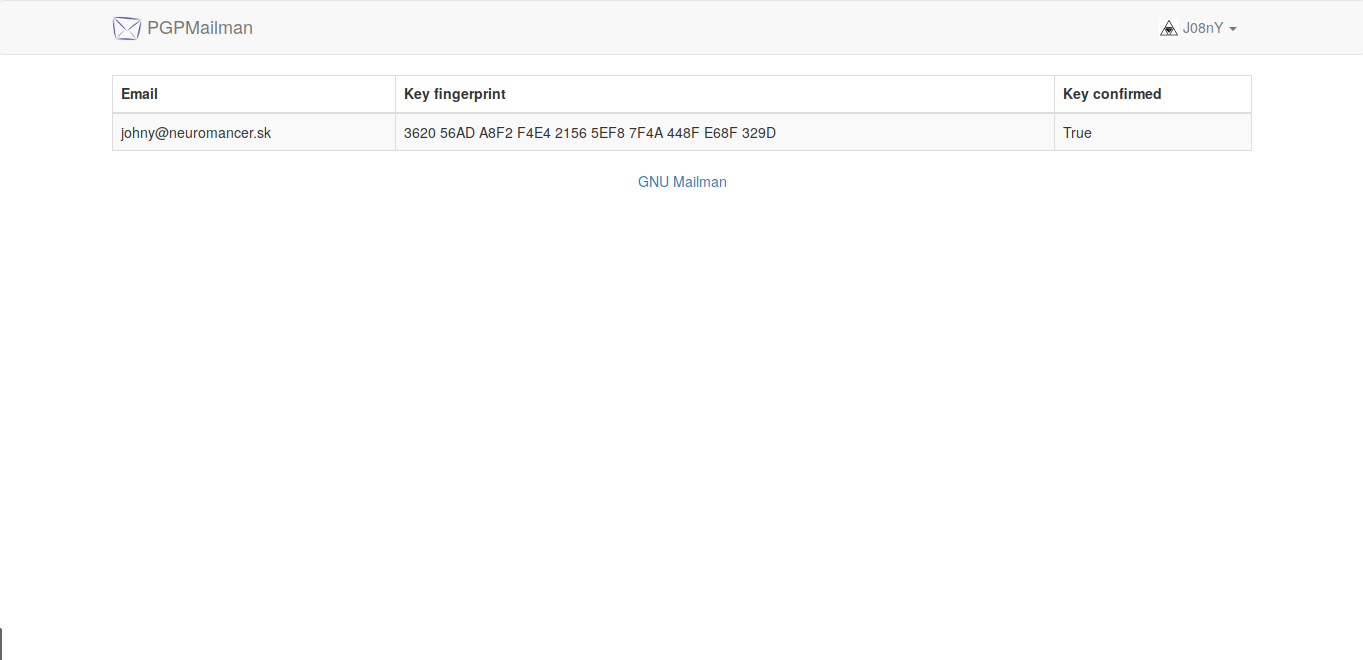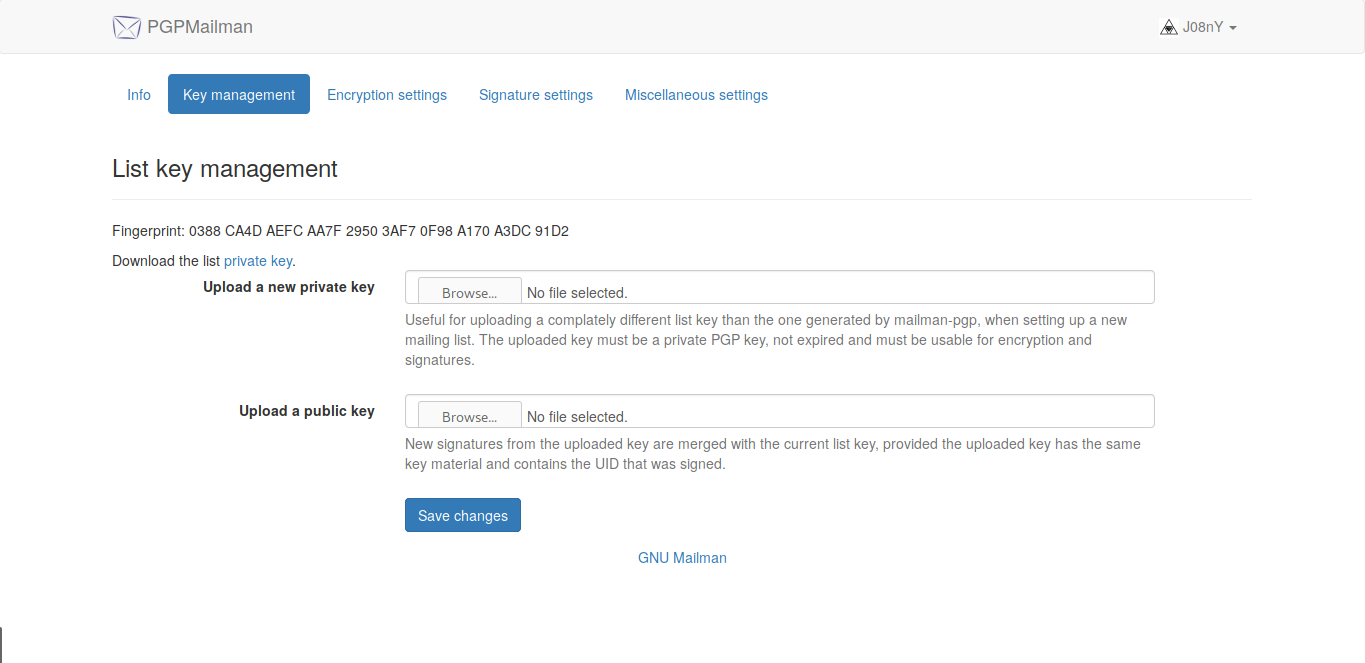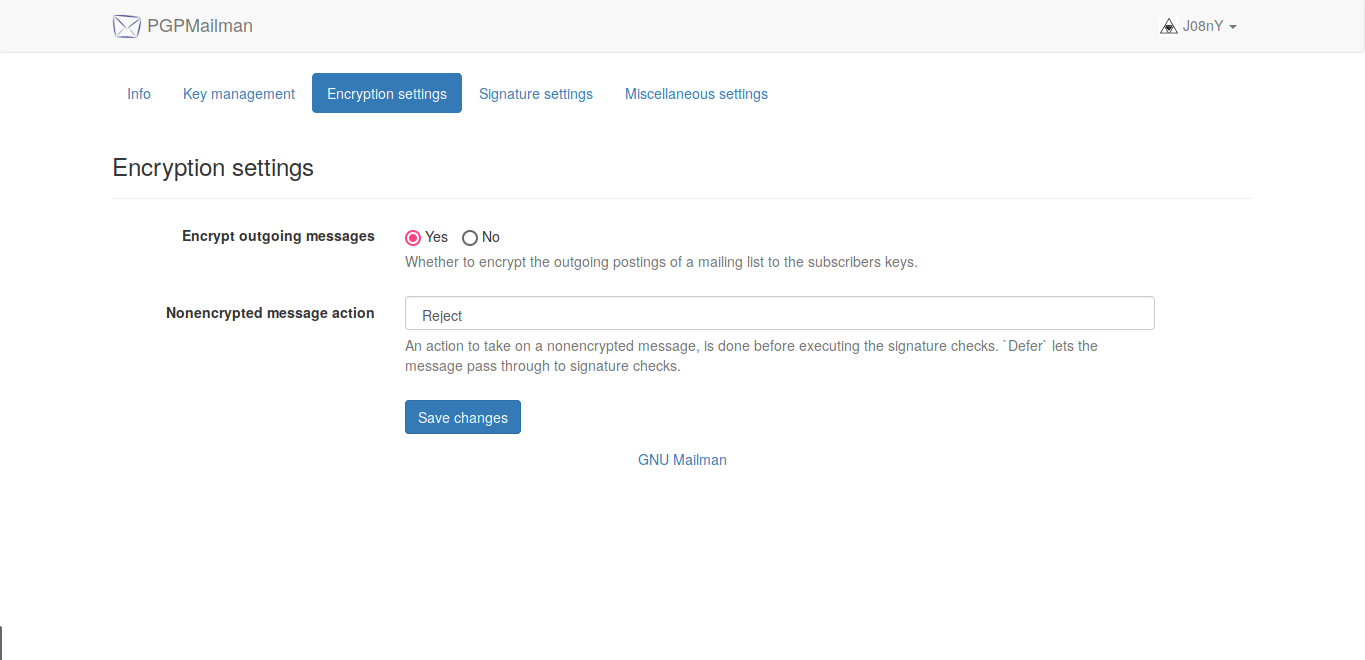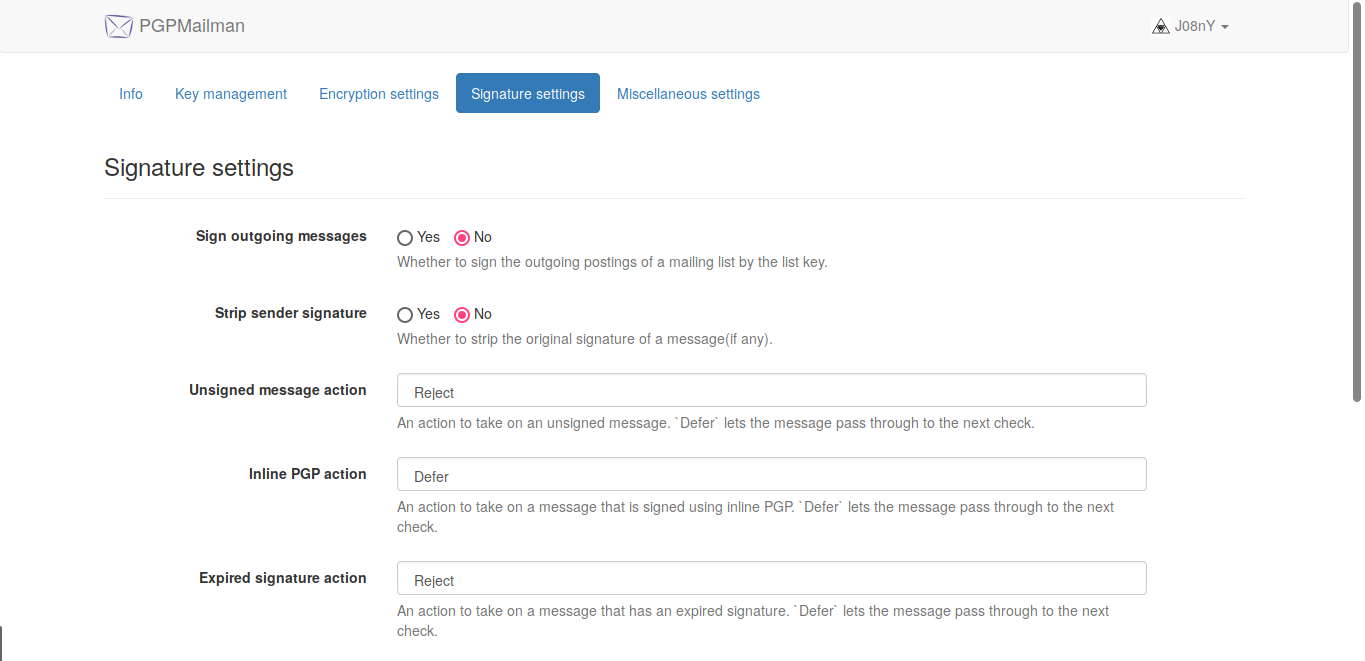 mailman-rest-events#
A plugin for Mailman Core that turned out to be unnecessary for the working of django-pgpmailman, but implemented a similar feature as this MR.
This plugin sends the events (and some information about them) from Mailman Core to a list of configurable endpoints using JSON in HTTP POST requests.
Other contributions#
Overall#
I think I met almost all goals that the project idea required and my original proposal stated, with the noteworthy exception of remote archiving to HyperKitty which I just couldn't find a way to integrate.